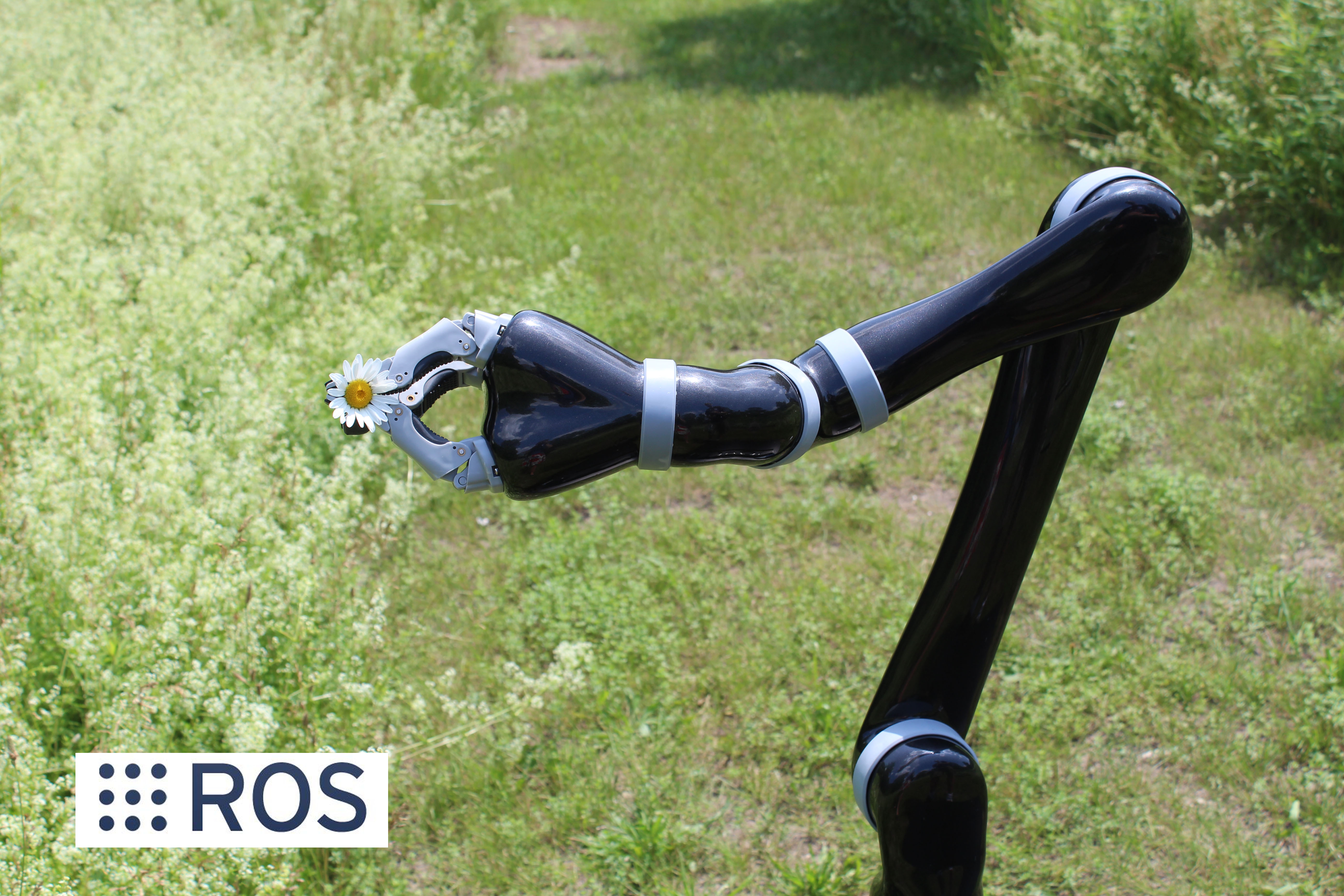 Clearpath Robotics and Kinova Robotics have just released the first ever ROS package for the JACO Robot Arm, with assistance from Worcester Polytechnic Institue's NASA Sample Return team. The package exposes all of the functionality of the arm to ROS, so feedback from the arm is available to be published to topics inside of ROS.
Up until now, JACO Robot Arm has mainly been used as an assistive device, rather than a manipulator for research and development initiatives. However, with Clearpath's new partnership with Kinova, the JACO Robot Arm is finding new territory in research applications including aerospace and mining.
Previously, the arm could only be controlled manually or through a separate computer running Windows. Now the ROS driver, which is designed exclusively for the JACO Robot Arm, integrates the hardware and software into a single system, creating an easy-to-use and time-efficient process. For those who purchase the arm from Clearpath Robotics, it will come fully-loaded with a launch file (included in the driver), which will initialize communications with the arm and prepare it to accept commands.
The JACO Robot Arm is unique for ROS users because it is well priced and it's delivered as a complete, all-in-one package (so, no more messing around with separate hardware and software systems - customers get both, right out of the box!). Not to mention, it is one of the best looking manipulators on the market.
JACO Robot Arm is a commercial-quality, accessible robot arm that is now available to ROS users. To download the first ROS interface that works with JACO Robot Arm, go to: http://www.ros.org/wiki/jaco