Our first ROS Spotlight showcases the most recently-published book about ROS, "Learning ROS for Robotics Programming", by Aaron Martinez and Enrique Fernández. This book is available online via Packt Publishing, a company that focuses on open source software and pays royalties to open source projects.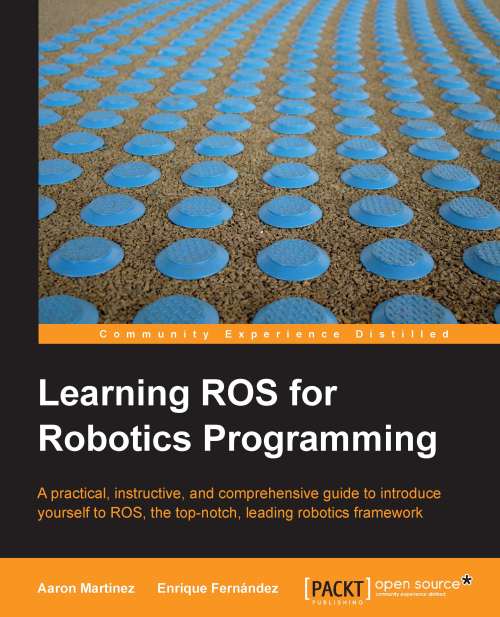 "Learning ROS for Robotics Programming" provides practical examples to help readers understand the ROS framework. To begin, it presents basic ROS concepts to help new users get started. The authors continue by introducing various compelling topics such as modeling, sensor integration, computer vision, and navigation algorithms.
With your new understanding of ROS, you'll be able to build your own robot applications in simulation, allow your robot to see with its sensors, and make your robot navigate autonomously.
Pick up a copy of "Learning ROS for Robotics Programming" and dive into the exciting world of ROS and robotics!
For more on ROS, you can also check out "ROS by Example".