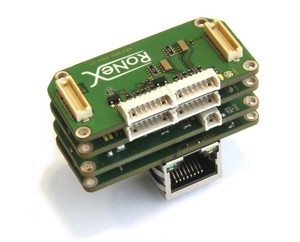 RoNeX, the latest product from the Shadow Robot Company, enables sensors and actuators to be connected seamlessly to ROS.
Thanks to the guys at
Mathworks
, data from sensors attached to RoNeX devices can now be easily accessed from
Matlab
. We are very excited about this Matlab and ROS based Rapid Prototyping Platform, especially when complex sensors are required.
Please don't hesitate to contact us
if you want more info:
contact@shadowrobot.com