We're excited to share that
answers.ros.org
has grown to over 15,000 questions, submitted by over 6,000 registered users!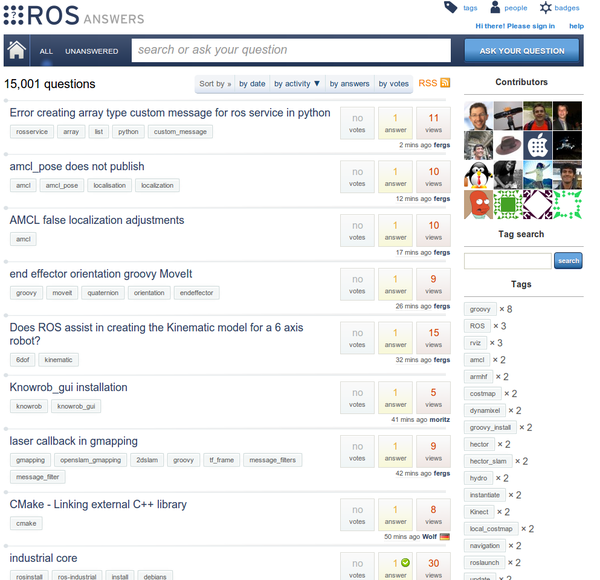 The site has matured into an excellent crowd-sourced resource for the ROS community. There are over 10,000 questions with accepted answers and another approximately 2,000 questions with at least one proposed answer. The site has recently maintained a sustained velocity of over 15 questions per day. It's been only eleven months since we hit
10,000 questions last March
.
The
answers.ros.org
site is a community effort and everyone's participation, from asking or answering questions, to cleaning up tags, is greatly appreciated . Each and every contribution improves the site for the ROS community. If you have not yet joined us on
answers.ros.org
, give it a try and help us get to 20,000!