Reposted from OSRF Blog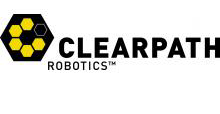 Our friends at Clearpath Robotics announced today that they're offering ROS consulting services for enterprise R&D projects. And they've committed to giving part of the proceeds to OSRF, to support the continued development and support of ROS!
This service is something that we've heard requested many times, especially from our industry users, and we're excited that Clearpath is going to offer it. If you're looking for help or advice in using ROS on a current or upcoming project, get in touch with Clearpath.