We have an update from NASA's Johnson Space Center (JSC): ROS is now up and running on Robonaut 2 (R2) aboard the International Space Station (ISS).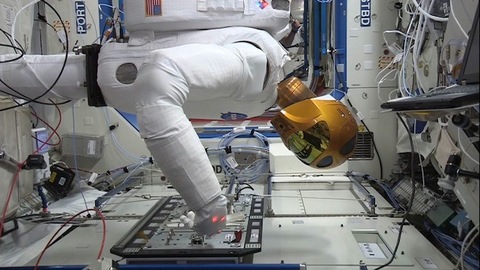 ROS was delivered to ISS aboard a SpaceX rocket as part of a recent resupply mission that also included a set of robotic legs that will be attached to R2 soon.
NASA was able to upgrade the R2 torso earlier this month after on-orbit surgery to remove old processors and electronics and install new ones. On August 12, R2 powered up using ROS for the first time.
As we mentioned in a prior post, the R2 team at JSC has been using ROS for R2 development on Earth for the last couple of years. They combine ROS with OROCOS RTT to produce a flexible development environment with real-time capabilities.
Allison Thackston and Julia Badger from the R2 team will be addressing the audience at ROSCon on the unique challenges of deploying software in space systems. Their presentation, "ROS in Space," will open the second day of the conference. ROSCon takes place on September 12 and 13 in Chicago, IL. For more information and registration details, visit the ROSCon website.