With the imminent release of ROS Hydromedusa, we are happy to continue the tradition of releasing great artwork to accompany great software.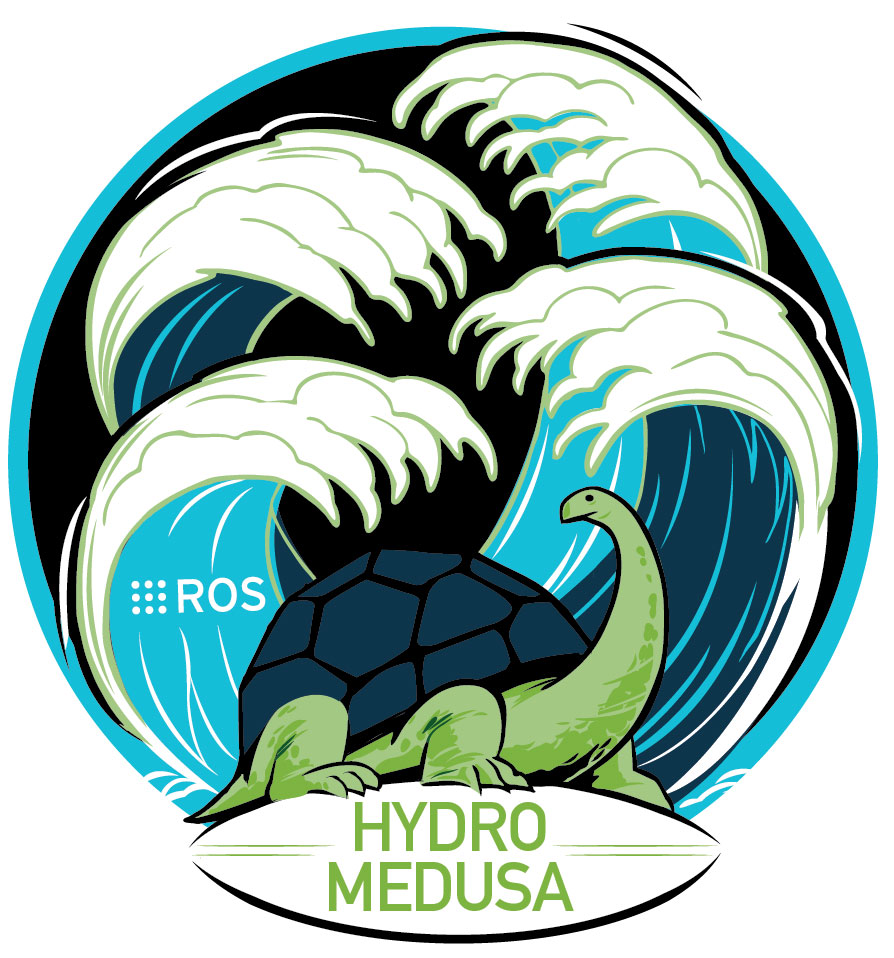 This time we're trying something new: to make ROS Hydromedusa T-shirts available to everyone, we're running a campaign on TeeSpring. This is a limited time offer; by pooling resources and ordering shirts at the same time, we can keep costs down for everyone.
Please show your support of ROS by ordering a shirt! Proceeds from shirt sales will primarily cover the cost of the logo design, with any excess to be used for future ROS maintenance and development.
It's a 3-week campaign, with 2 weeks and 6 days left. We need at least 150 shirt orders by the end of the campaign to make the purchase. Orders in the US should arrive within 2 weeks of the end of the campaign; allow an extra week for international orders.
There are a variety of men's and women's sizes and TeeSpring supports international shipping.