We're happy to be celebrating the 10th anniversary of ROS today!
On this date in 2007 the first commit was made to the ROS project on SourceForge.
Since then, ROS has grown from that first public commit to over 200000 commits made by more than 2800 individuals from around the world. These contributions have built up to over 4.5 million significant lines of code which - following standard development effort estimators - would take 169 full time developers 8.5 years.
As an open source community it's sometimes very hard to quantify the involvement in the project. To help measure what we can, we started putting together an annual Metrics report. Using these snapshots the progress of ROS is quite striking.
Charting the information over time can be seen in this post. Showing things like Monthly Unique IPs or Total Downloads year over year.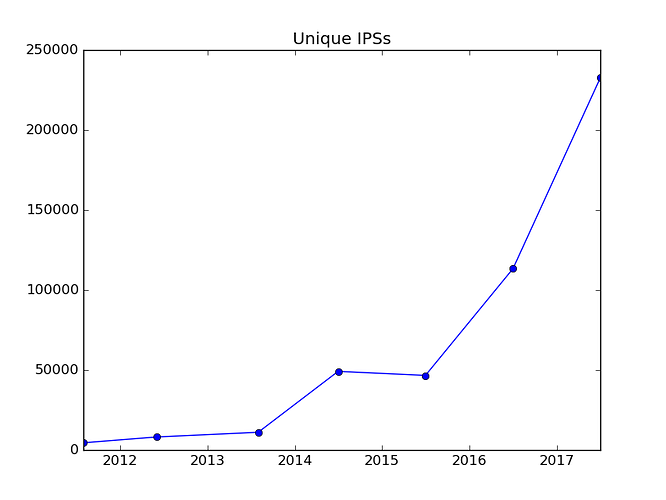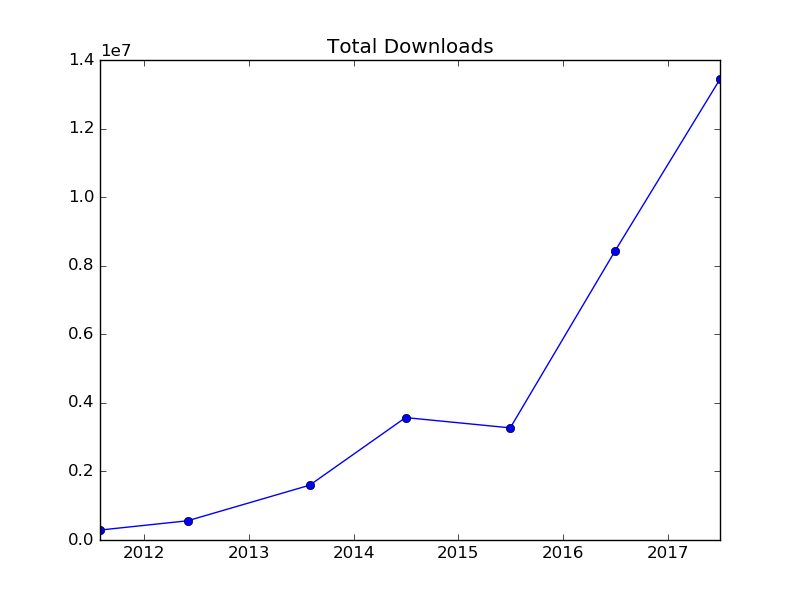 This year being a large anniversary we're happy to see that there are many others who are recognizing this historic milestone. There is already coverage in Science Robotics, , ZDNet and IEEE Spectrum
To help highlight the greater ROS community we've running a series of blog posts about some of the ROS Contributors who have helped grow the community.
Another way that we're celebrating is by making anniversary edition t-shirts available for CTurtle, Indigo, and Kinetic. You can order from the:
CTurtle was our first release with a full logo. And Indigo and Kinetic are our new current Long Term Support Releases. Get your anniversary shirt to support the ROS community by showing how many of us there are. This is a limited campaign and will end on November 21.
Of course if you'd rather have stickers, they are available from Sticker Mule.
For those of us involved in ROS since its inception, these last 10 years have gone by in the blink of an eye. We've gone from a first commit to an industry standard. The enthusiasm of this community, the creativity of the work already accomplished, and the plans to come all combine to paint a very bright picture of the future of ROS. All of us at Open Robotics and very much looking forward to the next 10 years, and beyond.