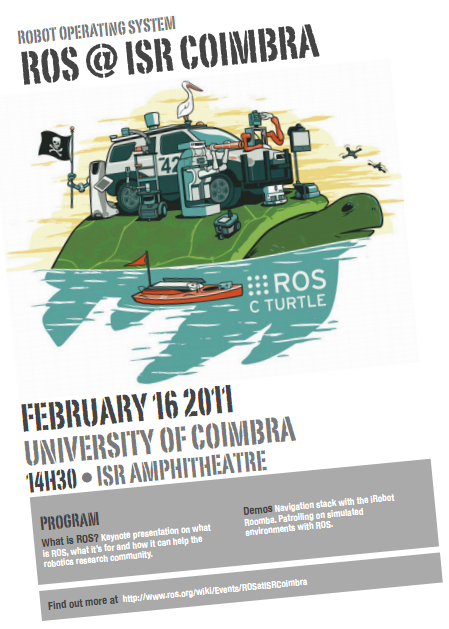 Message from Gonçalo Cabrita to ros-users
Hi everyone!
The ROS at ISR event is now over. We had a full amphitheater so I hope we'll be having a bunch of new ROS users very soon!
Once more thank you to everybody who helped and contributed for the presentation, which by the way is now available for download in pdf format at the event webpage. I will also be posting a presentation with notes soon.
Event page: ROS Day at ISR Coimbra
If anyone is interested in the Keynote presentation (for Mac ofc) send me an email!
Gonçalo Cabrita
ISR University of Coimbra
Portugal