Tecnalia wins the "Factory of the Future" award at European Manufacturing Awards 2012 with the automation of an assembly process of an AIRBUS A380 airplane part performed by the humanoid robot HIRO (Kawada) programed in ROS. Airbus and Kawada were involved in the project. The programming of the application was done in ROS thanks to the ROS software bridge (rtm-ros-bridge) developed by the JSK laboratory at U. Tokyo.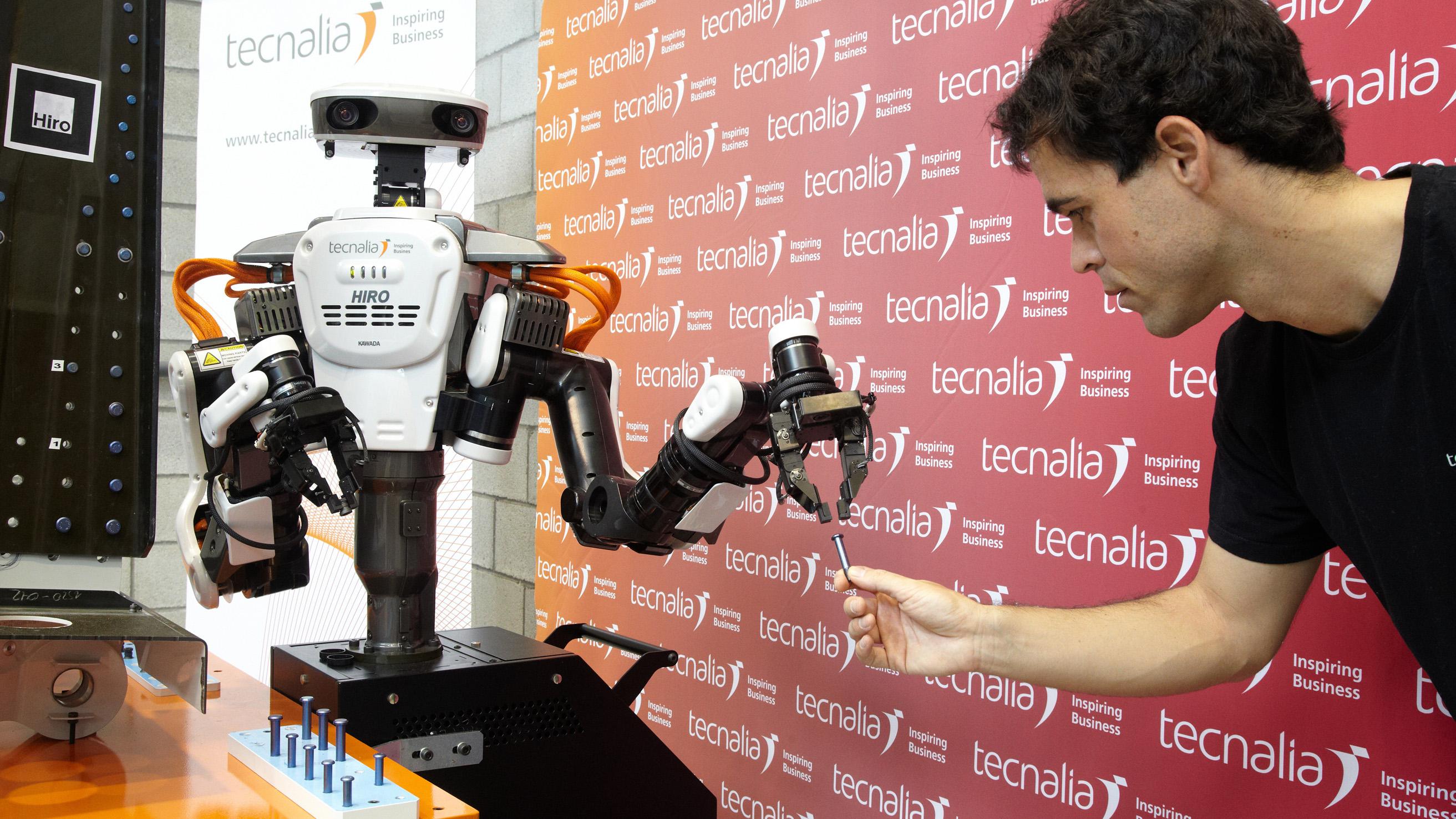 Based on a real production operation, namely the consortium has successfully implemented a humanoid-torso collaborative robot capable to execute this process, among human operators. The robot is capable of grasping, inserting and pre-installing rivets on aeronautics parts. The operation requires later on a manual operation of rivet screwing and breaking to ensure correct assembly of the parts. This operation, for its associated criticity will remain manual.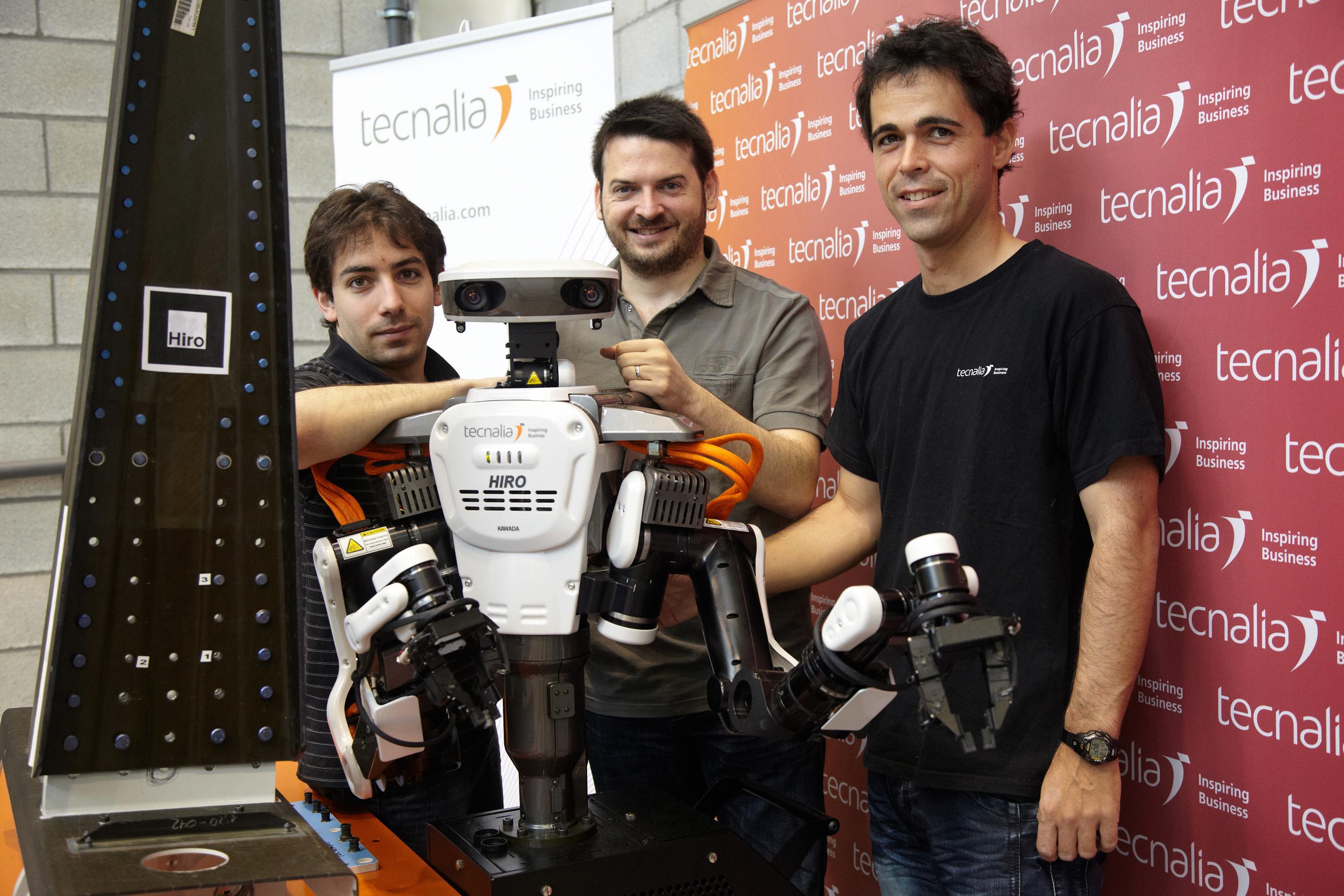 his ongoing project foresees to allow Airbus to adjust its production to the current ramp-up process required to successfully execute its client's orders: Hiro is the first model of this kind to be sold outside of Japan by Kawada and one of the first humanoid-torso robot to work shoulder to shoulder with persons in European industry, allowing an increased flexibility and a reduced labour cost.
The ongoing phases of the project will allow the automatic detection of the parts to be assembled, the calibration of their position and orientation by 3D vision and the robust bin-picking of the two parts (screw and bolt) of the rivets.

Co-operation with U. Tokyo has been fluid in this phase of the project which also served to test and update the rtm-ros-bridge packages. Special thanks to Kei Okada. Co-operation will be strengthened in this area with the research stay of Urko Esnaola at U.Tokyo during the first half of 2013.
Below is a video of Hiro performing rivets insertion and pre-assembly for the horizontal stabilizer of an A380 :