Thanks to all our community members asking and answering questions on answers.ros.org we have passed 20,000.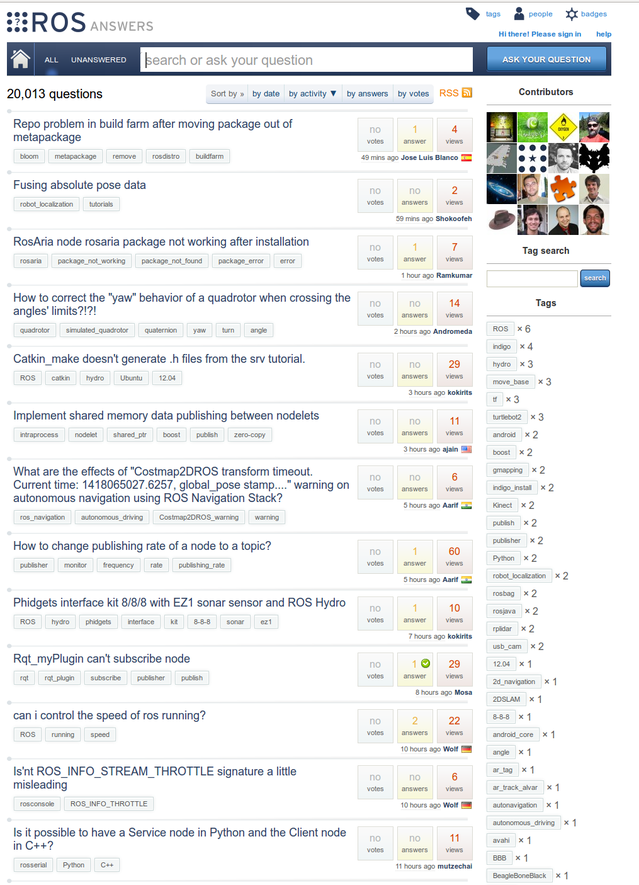 The average rate of questions has been 37 questions per day. And we have a 70% answered rate.
Thanks again to everyone contributing to the site. if you've asked a question and not marked it answered. Please consider revising it with more details or to add clarity.
And likewise consider trying to answer one question each time you're on the site.