With each release of ROS we have a tradition of having a logo and making t-shirts.
ROS Jade Turtle
is coming out in May. Show your ROS colors and support this tradition! Visit the
Teespring Campaign page here
to order your shirt.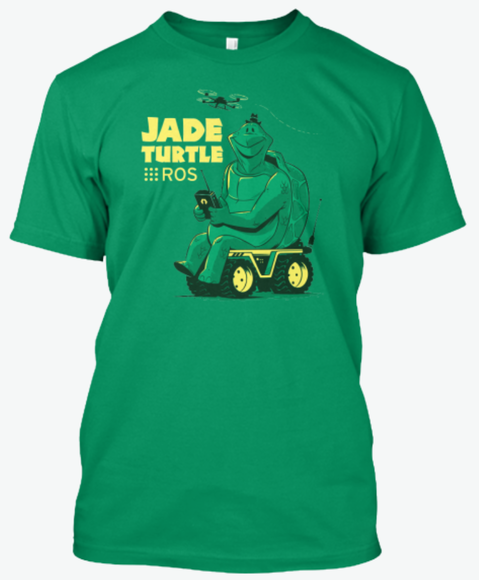 Proceeds from shirt sales go to supporting the costs associated with developing and maintaining ROS, including hosting the wiki and running the build farm.
There are both mens and womens sizes as well as hoodies available.
Order now and if this campaign is funded we expect the shirts to arrive approximately when ROS Jade Turtle is released. The
campaign
closes on May 11th don't wait too long to order.
Here's a copy of the full logo: